The story behind GRUUND / Contact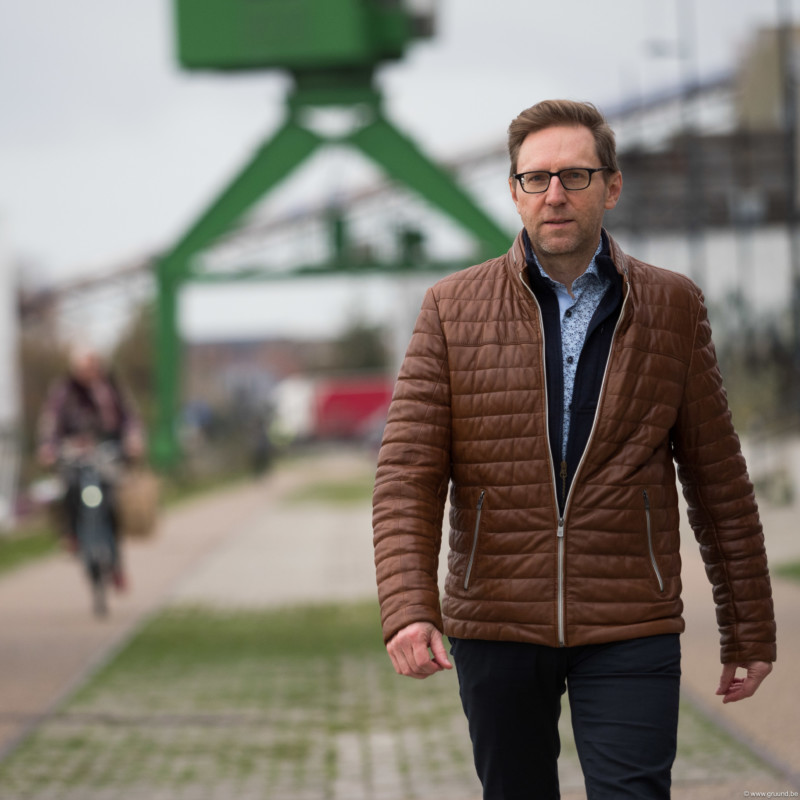 (c) photo Geert Demuynck
Where it all started
Wouter Demuynck started his career as an engineer, gained know-how and experience in the field of real estate development, public domain and renewable energy. He developed a holistic vision on integrated sustainability and speaks up in support of ambitious climate action. Added value for society, that's where he walks the extra mile for. His favorite quote is "If it's not sustainable, it's condition is terminal!" (George Harvey).
Wouter Demuynck is Future-Fit Certified Professional.
GRUUND works in collaboration with professionals and companies who share the same values and never make peace with a status quo.
Sustainable Urban Development BV was established in 2008 and since then engaged in numerous projects, with both public and private interest, of which some were groundbreaking.
Contact Wouter
Video
Address
Corporate headquarters
Sustainable Urban Development BV
Wijnendalestraat 67c
8820 Torhout
BE 0808.023.658, RPR Gent (Brugge)
Operating base
Arctic Tundra
Kompasplein 20 bus 904
9000 Gent